Cogeneration Unit
FAS-50/70M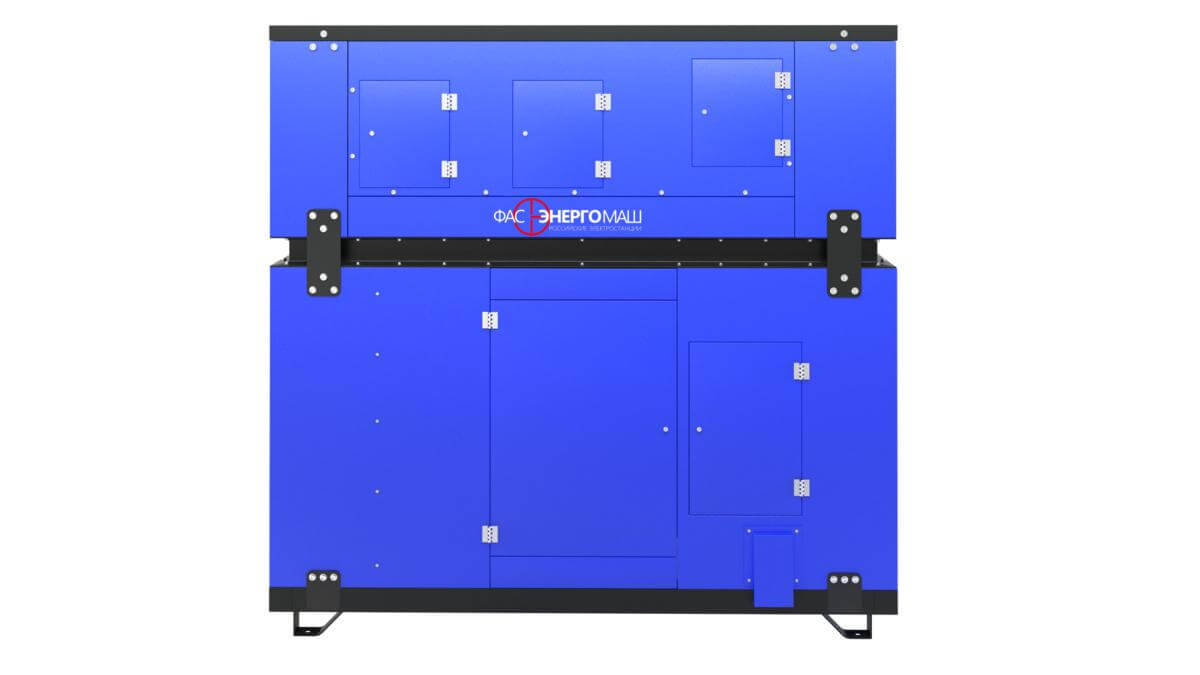 price on request
On demand
FAS-50/70M is a cogeneration unit for simultaneous generation of electrical and thermal energy for residential, industrial and commercial facilities. The unit is a gas-piston power station FAS-TM100.
Combined generation of electrical and thermal energy, or cogeneration, is one of the most effective energy-saving technologies. Thermal energy is obtained by utilizing the heat of exhaust gases emitted by internal combustion engines and the cooling liquid of the gas-piston station.
The modern cogeneration units driven by gas-piston engines feature up to 85–90% of fuel efficiency. Fuel savings during energy production can reach 40% as compared to the independent generation of the same amount of electric energy (by a power unit) and thermal energy (by a hot-water boiler).
The cogeneration unit allows to save on connection to power and heat supply networks, as well as provides energy independence from mains failures and accidents in heat supply systems.
When operating a FAS-50/70M unit at 50 kW, a consumer receives 70 kW of thermal output for heating water and process needs.
Basic Package
Gas-piston unit FAS-50-3/M
Thermal module FAS-TM100
Specifications
Installation:
Capacity (NG/LPG)
50/50

kW

Rated voltage
400

V

Number of phases
Three-phase
Rated current
90,6

A

Noise level
65

dB

Type of engine starter
Electric starter
Time of non-stop operation
Round-the-clock
Exterior design
Enclosed
Dimensions & Weight:
Dimensions
2511x1181x2517

mm

Weight
1706

kg
Engine:
| | |
| --- | --- |
| Model | MMZ 246.4 |
| Type of cooling | Liquid |
| Operating speed | 1500 |
Additional Data:
Control unit
LCD-display
Control unit language
English
Automatic transfer switch (ATS)
No
Load transfer time
7

sek

Self-testing system
Yes