FASENERGOMASH, LLC has entered a batch production of airflow switches for flue gas stacks and exhaust gas lines with the medium operating temperature reaching 600 °C. This is generally a three-way valve assembled in a common housing and equipped with an electric single turn actuator (or other mechanism in accordance with the customer's requirements).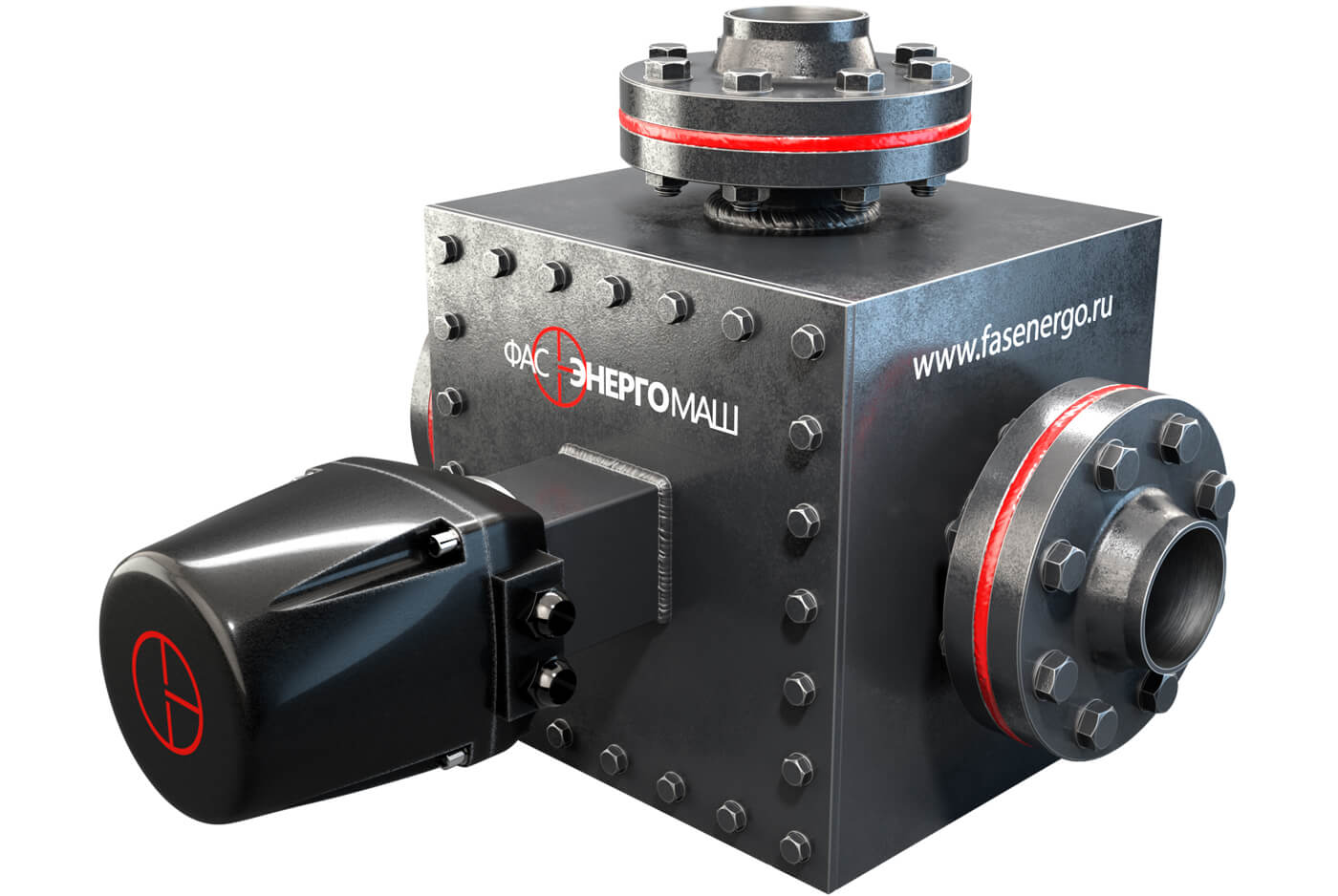 Flow Switch Parameters:
Standard sizes: DN 100–1000;
If necessary, it is possible to manufacture switches for flue gas stacks with non-standard sections;
Flanged coupling with the flue gas stack;
The airflow switch is not completely impermeable to gas.
Gas flow switches manufactured by FASENERGOMASH, LLC can be used in the following media:
exhaust gases and smoke;
atmospheric air;
other non-flammable and non-explosive gases.
If a gas flow switch is mounted on a gas flue with a high operating temperature, it is coated with a special enamel on a silicone-based substrate that withstands a high degree of heating. Besides, a flow switch that works with granular media has been additionally designed.
* The arrangement of elements may differ from those shown in the pictures. FASENERGOMASH, LLC reserves the right to introduce technical changes.